PROJECT ENGINEER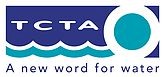 Area:
Paarl / Western Cape
Qualifications:
B.Sc. / B.Eng Civil Engineering or Mechanical Engineering, or similar
Professional registration with ECSA or SACPCMP essential
Package Detail:
A highly attractive package will be made available to ensure that the correct calibre of person is appointed to this position.
It is not likely that anyone with a present CTC of less than R1.2 million per annum will have sufficient experience to be shortlisted
Profile :
Our client is the Trans-Caledon Tunnel Authority (TCTA).
Their primary area of operation is the development of bulk raw water infrastructure. Further details on TCTA are available from their website at www.tcta.co.za
They wish to appoint an engineer to be responsible for managing the engineering deliverables on the Berg River Voëlvlei Augmentation Scheme which is situated just to the north of Paarl in the Western Cape.
This opportunity will be of interest to an experienced engineer who can demonstrate solid experience in the procurement of professional services as well as the commercial and technical management of contracts associated with bulk water supply (pump stations, large diameter pipelines, abstraction works and associated civil infrastructure such as roads, fishways and canoeways).
To view other employment opportunities click here